Ozone water generater AOT-WP-04 ozone water washer vegetable and fruit purifier
ECO Commercial Purifier has the main superiority as below:
1.Magnetize water as pre-filter;
2.Sterilization and disinfection;
3.Decontamination and purification;
4.High gas- liquid mixture & no water leakage & no air leakage;
5.High Efficient, Energy conservation and environmental protection;
AOT-WP-04 Specification

Input

AC 100-240V/50-60Hz

Output

DC 12V 7.5A 90W

Water Pressure

35PSI~125PSI

Water Flow

7.5-30 L/min

Ozone Concentration

0.8~1.3mg/L

Operating Temperature

0°C~40°C

Product dimension

66cm×45cm×14.6cm

Package

79cm×22cm×54.5cm

Weight

7.0 KGS

Certification

CE & RoHS

Application

hotel/school/swimming pool/hospital/washing room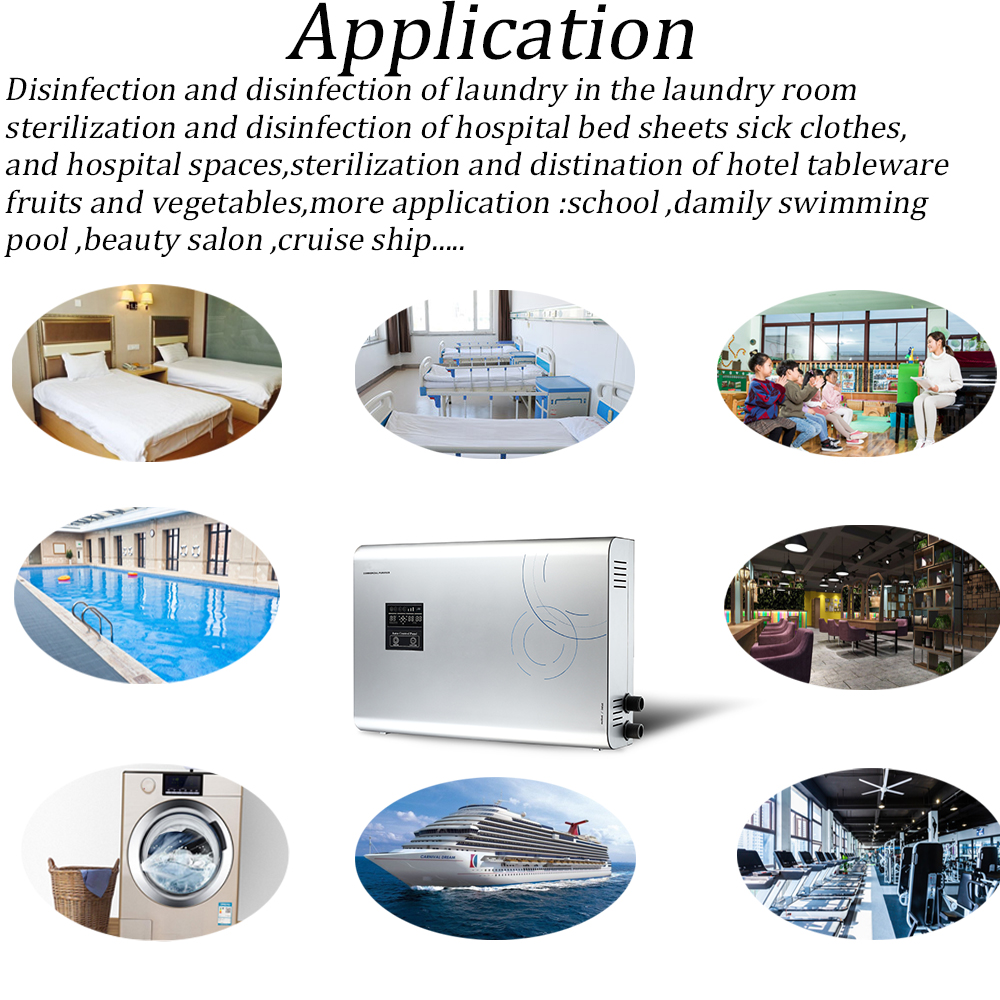 ECO Commercial Purifier is an environmentally friendly high efficient appliance applied in hospital,
swimming pool, school, hotel, wash house and other public place. With the high-efficiency of sterilizing,
disinfecting and purifying commercial water, ECO Commercial Purifier is aiming at reducing the
damage resulted from the bacterial which may be spread through water.
ECO Commercial Purifier adopts advanced nanotechnology and permanent magnetic material to
pre-treat the tap water, through mixing the water in the static mixer for the first time, and then mixed
with controllable ozone, through the second time in the static mixer to make sure appropriate
gas-liquid mixing proportion.
ECO Commercial Purifier contains no water storage, meaning to purify and use water simultaneous,
to avoid the second pollution due to storage
We have all kind of product for your choice, at the same time we get good feelback from difference country.