Welcome to AQUAPURE Company, a leading Original Equipment Manufacturer (OEM) in the electronics industry. We specialize in designing and producing custom electronic components for a wide range of applications, from consumer electronics to medical devices.As an OEM, we work closely with our customers to understand their unique needs and provide tailored solutions that meet their requirements. Our capabilities include product design, prototyping, testing, and full-scale production. We use advanced technology and equipment to ensure high-quality products that comply with industry standards.At Aquapure Company, we pride ourselves on our ability to deliver innovative and reliable products that help our customers stay ahead of the competition. With years of experience and expertise in the industry, we have built a reputation for excellence in OEM services.Our team of engineers and technicians is dedicated to providing customizable solutions that fit the specific needs of our customers. We take a collaborative approach and work closely with our clients to ensure that we meet their exact specifications and requirements.
Contact us today to learn more about our OEM services and how we can help you bring your ideas to life.
OEM/ODM Product Development
This guide will show you through the steps of how an OEM product is developed, from the first consultation to product completion, based on actual OEM partnership cases. Please consider this as a simplified flow because in actual partnerships we will make various proposals to tailor the product to your needs.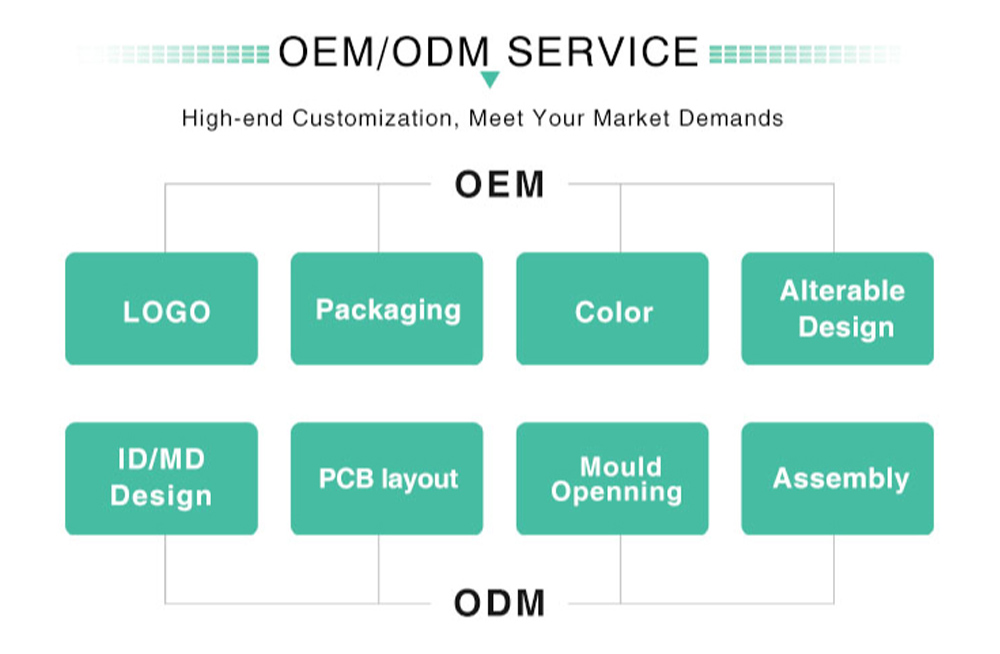 Aquapure Ozone Technology offers more than 10 years of experience in OEM and ODM solutions. With state-of-the-art facilities in both Germany and China, they have the expertise and technology to deliver high-quality, reliable products that meet your specific requirements.
Choosing Aquapure Ozone Technology as your OEM partner has many advantages. Here are some reasons why they should be your top choice:
Experience: With over a decade of experience in OEM and ODM solutions, Aquapure Ozone Technology has established itself as a leading provider of ozone technology products. Their experience and expertise enable them to provide customized solutions tailored to your individual needs.

German Technology: Aquapure Ozone Technology uses German technology in their products, ensuring the highest quality and reliability.

Chinese Assembly Line: They also operate a modern assembly line in China, which allows for cost-effective production while maintaining the same level of quality as their German facility.

Customizable Solutions: Aquapure Ozone Technology offers customizable solutions to fit your specific needs. They can work with you to design and produce products that are tailored to your requirements.

High-Quality Products: All products from Aquapure Ozone Technology undergo rigorous testing and quality control before leaving the factory, ensuring that you receive only the best products.
In summary, choosing Aquapure Ozone Technology as your OEM partner provides you with access to experienced professionals, German technology, a modern Chinese assembly line, and customizable solutions. With their commitment to quality and customer satisfaction, you can trust them to deliver the highest quality products that meet your specific needs.