Good quality 10-100mg/L adjustable medical grade ozone generator
The model AOT-MD-500 is a most popular medical ozone generator that designed for multi-treatments with medical grade ozone gas. It uses the 99.9% stainless steel or Titanium electrodes to make pure oxygen/ozone mixed gas in high accuracy of ozone concentrations. There are 4 switches are available, and it can deliver pure ozone from low to high concentrations (10-100 ug/mL) for different therapy applications. Specially, it has been built-in both the powerful ozone destructor and ozone fan and makes the machine very convenient to use.
Good quality 10-100mg/L adjustable medical grade ozone generator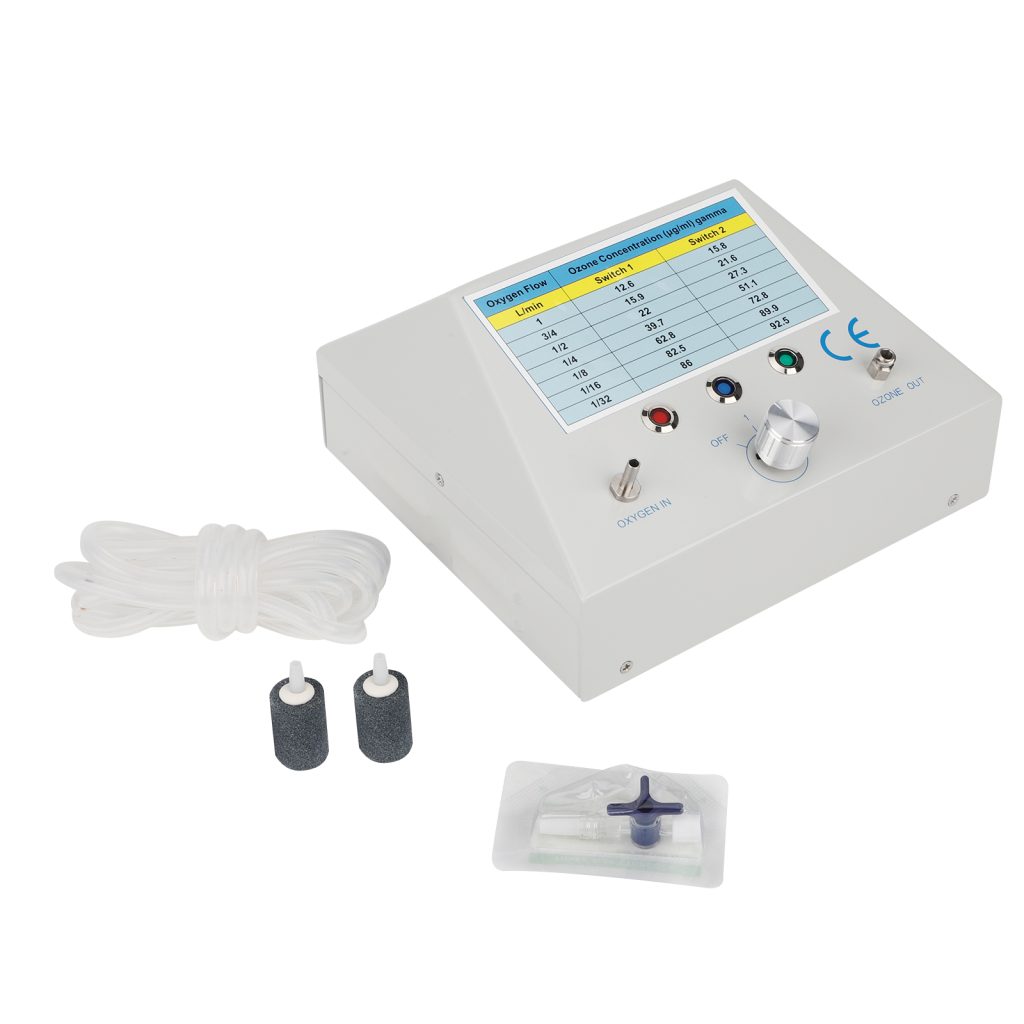 Medical grade ozone generator Specification

 ▴

Weight

3 kg with package

Storage temperature

-20 deg C°+70 deg C°

Size(L×W×H)

206×180×105mm

Power

12W

Ozone generating method

German high voltage discharge

Ozone concentration

10-100μg/ml with oxygen source (adjustable)

Oxygen flow

1/32-1L/min

Operating temperature

-10 deg C°+40 deg C°

Input voltage

110V-220VAC

Cooling system

Air cooling,built-in a 15 CFM fan

Continuous operation

24 h/day with inside cooling system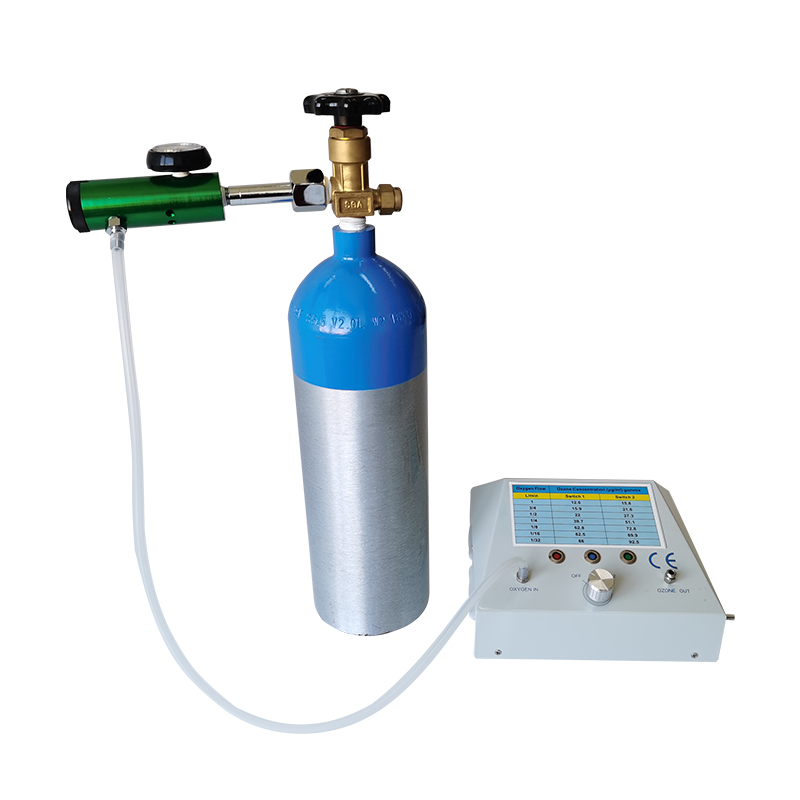 Small and compact design
316S.S electrode, available in titanium electrode
Very easy installation with very reasonable design
Built-in fan cooling system to make sure a long working life
 Two optional installation modes: portable and wall-mounted
Built-in air pump
100% check ozone concentration before ship
100% burn-in test in production
100% 304 stainless steel housing and ozone compatible material
Suitable for water treatment/air treatment/medical treatment
CE approval
Stable performance
Medical grade ozone generator application scope:
1. It could be used to treat infections, wounds anddisinfect extra corporeal blood samples of HIV.
2. It could also be used for Dental Hygiene and blood purification.
3. It could be used to treat diseases such as diabetes, lumbar disc herniation and etc.
4. It is widely used in ozone therapy and ozone treatment home and abroad.