200, 400, And 750 ML Luer connector ozone insufflation bag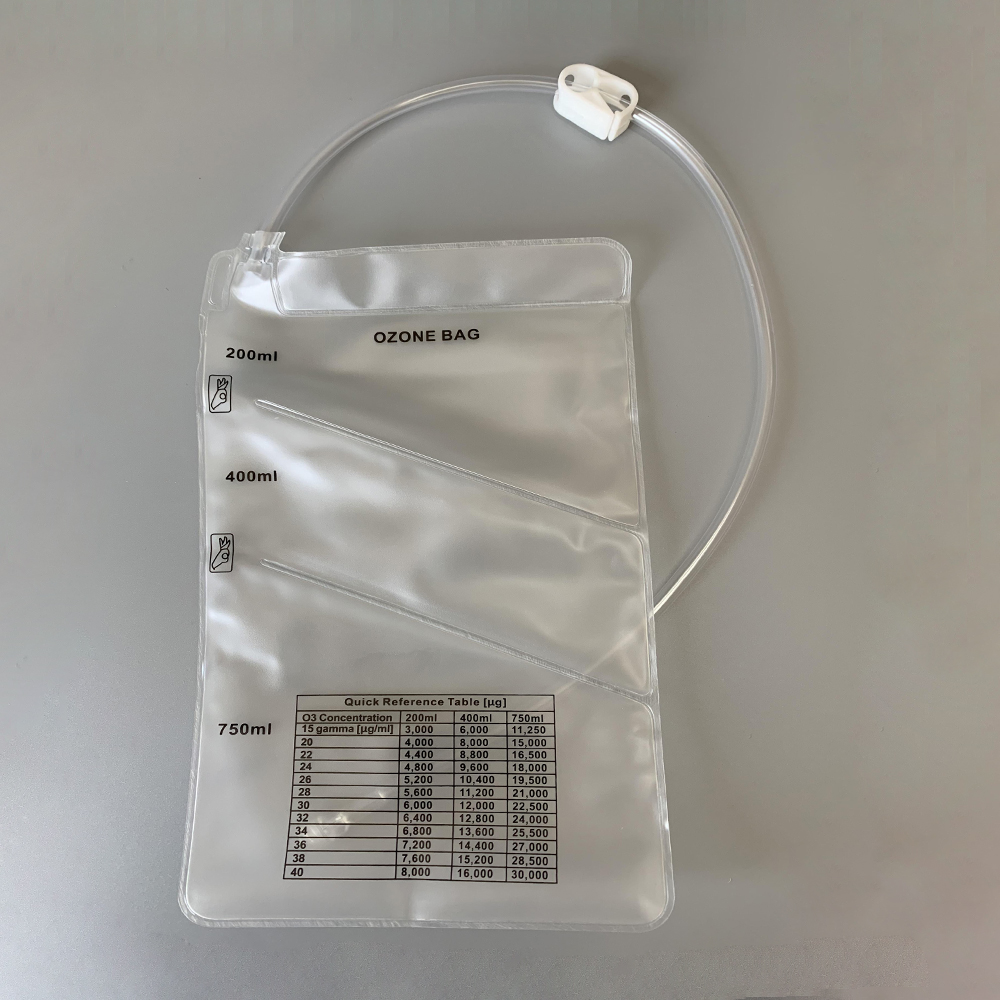 This ozone insufflation bag is specially designed for doing ozone insfullations.  It has 3 charmbers in the same bag, offers the user to get 200mL, or 400mL or 750mL ozone for their treatments.  The tubing and luer connector brings a huge convenient to collect or release ozone.  It is very durable and you can use it for many times. 
—3 charmbers for getting 200mL, 400mL, 750mL easily
—-ozone resistant material
—-easily connection to ozone machines / luer catheters,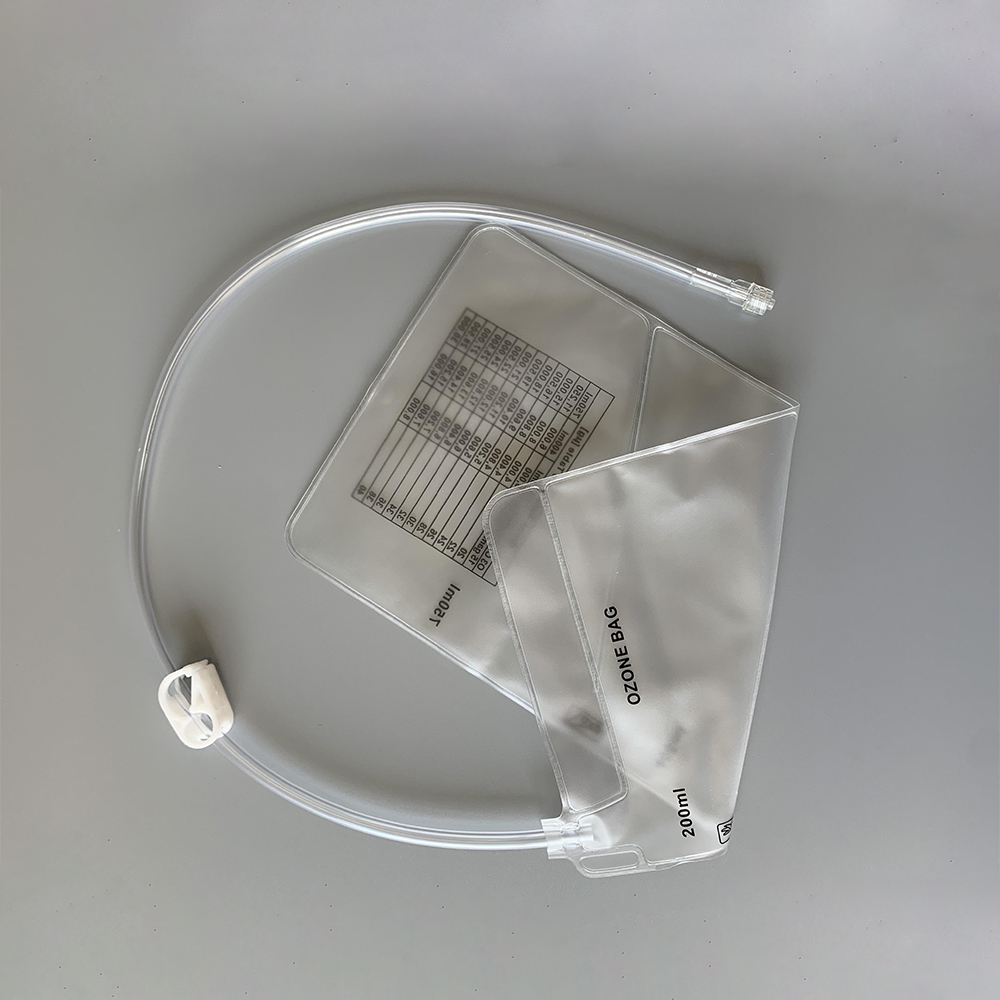 Reusable 3-Chambered Ozone Insufflation Bag
This multi-chambered ozone insufflation bags allow you to more precisely measure the ozone amount.
It is is very durable too. It can be reused for many times if keep it unpolluted.
A useful tool in capturing varying volume of ozone . Process:
1. Connect the bag to the ozone generator (3 way connector can be used at the ozone generator outlet)
2. Pinch the chamber and get the right volume of ozone that you want
3. Clamp the bag tubing and stop ozone gas leakage
4. Remove the clamp and squeeze the bag for using.