Ozone generator air purifier water food sterilizer vegetable fruit washers deodorization home appliances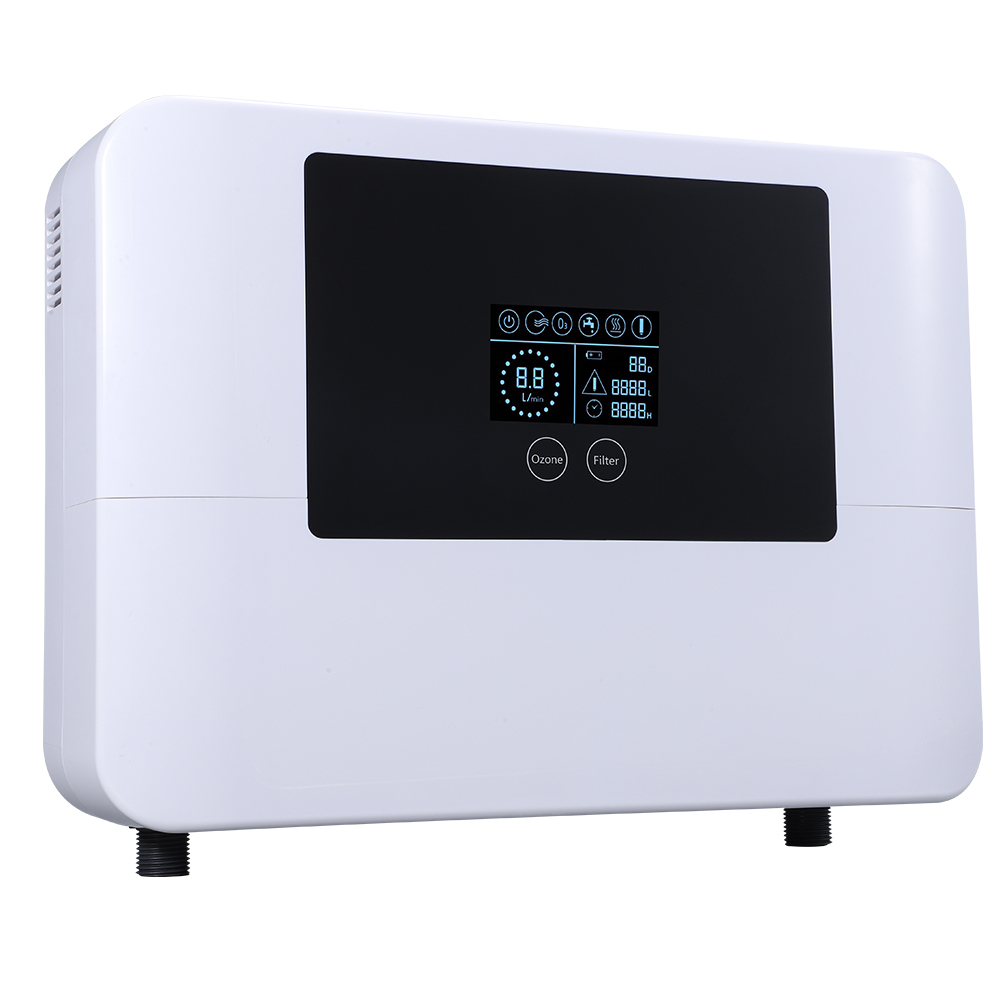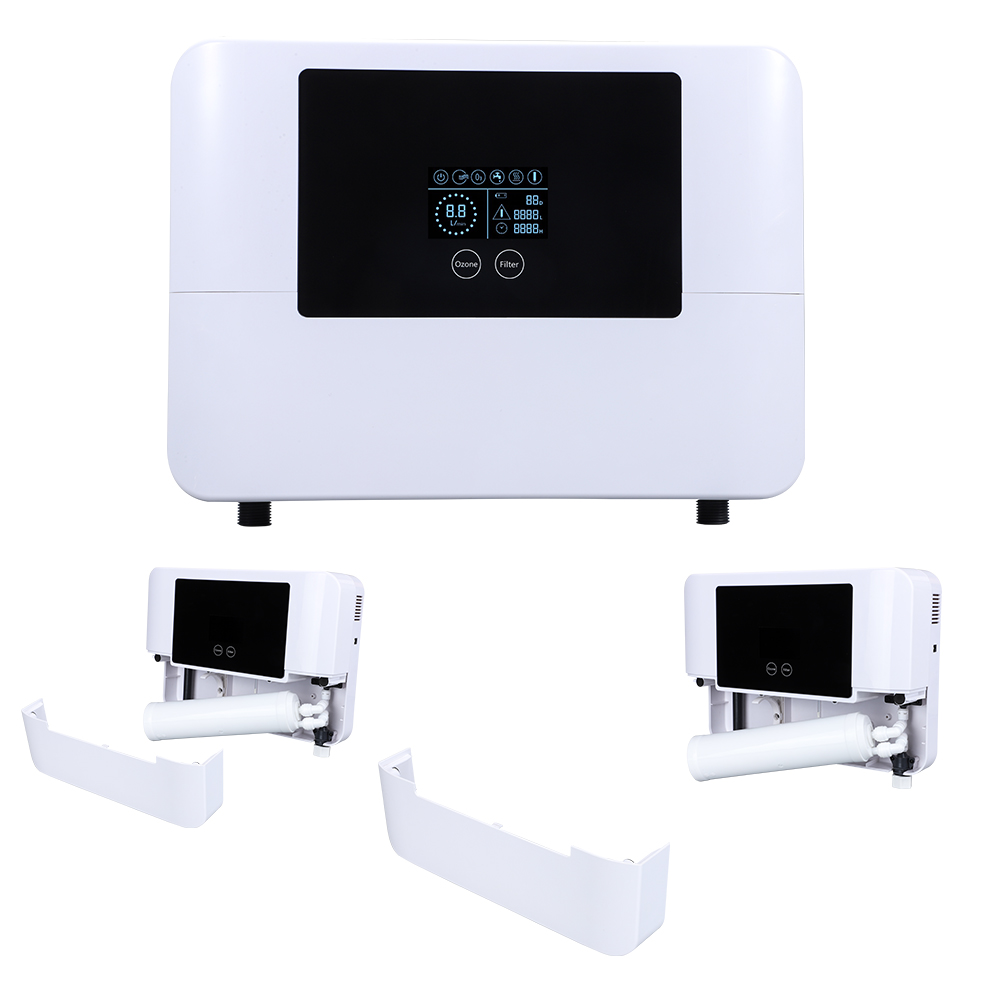 The latest generation in Ozone Washing
Ozone laundry units have been around for decades, Cold water is directed through the ozone water purifier System. An ozone generator converts O2 (regular oxygen) into O3 (ozone) which is mixed and diffused into the water for your washer. The colder the water, the more effective it cleans. The ozone works by breaking the molecular bonds that hold dirt and grime to your clothes while oxidizing most of this material into carbon dioxide and water. Afterward any remaining ozone converts back into regular oxygen. What you are left with are clean clothes and linens free of any smells, dirt and grime or chemicals. Simple to use and extremely effective. The ozone water purifier Eco Wash doesn't require any maintenance, cleaning or additives. These next generation ozone water purifier Wash Eco Laundry Systems will work with all washers including High Efficiency Front and Top Loaders and all Standard washers. Units work with both hard and soft water.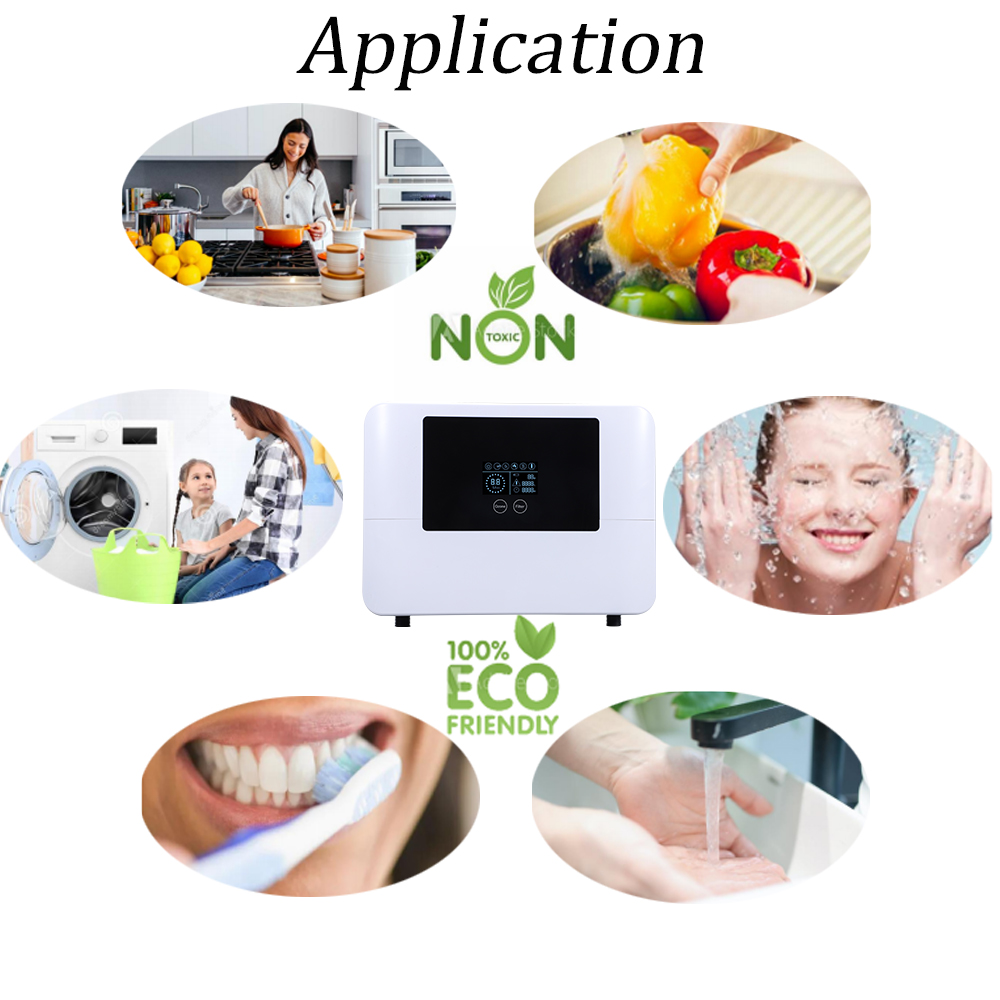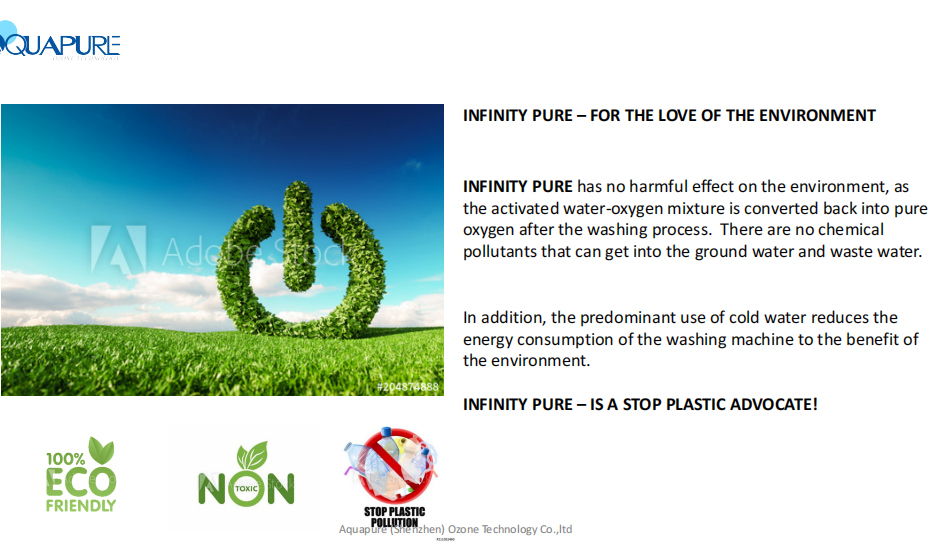 AOT-CD-01 Specification

Voltage

100-240V AC

Water Pressure

20~100 psi

Operating Temperature

4.5°C~48°C

Ozone Output

300mg/h ~ 400 mg/ h ( 800 ppm ~ 1000 ppm )

Ozone Concentration

0.4~1.0mg/L

Pure Water Capacity

3-7 L / min

Product dimension

367 * 277 * 89 mm

Package

blank box per unit ; 6 units/CTN

Weight

3.4 KGS

Install

Wall Mounted

Warranty

1 year

Certification

CE & RoHS
How It Works
The ozone water purifier can be installed in about 10 minutes by the homeowner. No specials tool are required. A quick mounting template, handy screwdriver and an extra laundry hose are included. The cold water hose is attached to the unit and the included extra hose is attached to the washer. Our ozone water purifier Laundry System automatically senses when your washer calls for water and the unit is only on when water is being ran thru the system. Our units are equipped with a German Engineered Oxidizing Unit to create ozone as well as a UV Photo Catalytic Oxidizer. As water is passed thru the venturi injector, it draws that ozone into the water. Our newest units also come with a quad check valve system to prevent leaking. The ozonated water then flows thru a diffusion mixer and highly ozonated water is delivered to your washer. No maintenance, cleaning, cartridges or additives are required.
The ozone water purifier System is as simple and eloquent in function as it is in design. Once installed, the unit requires no further fuss. After each wash cycle, the ozone produced will naturally convert back into O2 or regular oxygen in a short amount of time. This leaves no odors or byproducts and requires no regular maintenance. If service is ever needed, all components are replaceable, are designed with plug in connections, stainless steel screws and nothing more than a screwdriver is required in replacing them. This provides you with a system that can be used for many years to come.
Advantages : Better for You and Your Family
No chemical exposure to your family and pets

Simple use lets anyone use the washer

Works great with sensitive skin allergies

Removes residual chemical and cleaning agents in clothes