Guaranteed Quality Medical Ozone Stethoscope for Ear Insufflation with Soft Silicon Earplug
This is an accessory for ozone ear treatment and needs to be used with ozone medical institutions.
It consists of silicone earplugs, stainless steel body, Y-connector, and silicone tubing.
Silicon tubing from headset to Y connector: 20cm*2
Silicon tubing from Y to Luer connector: 30cm*1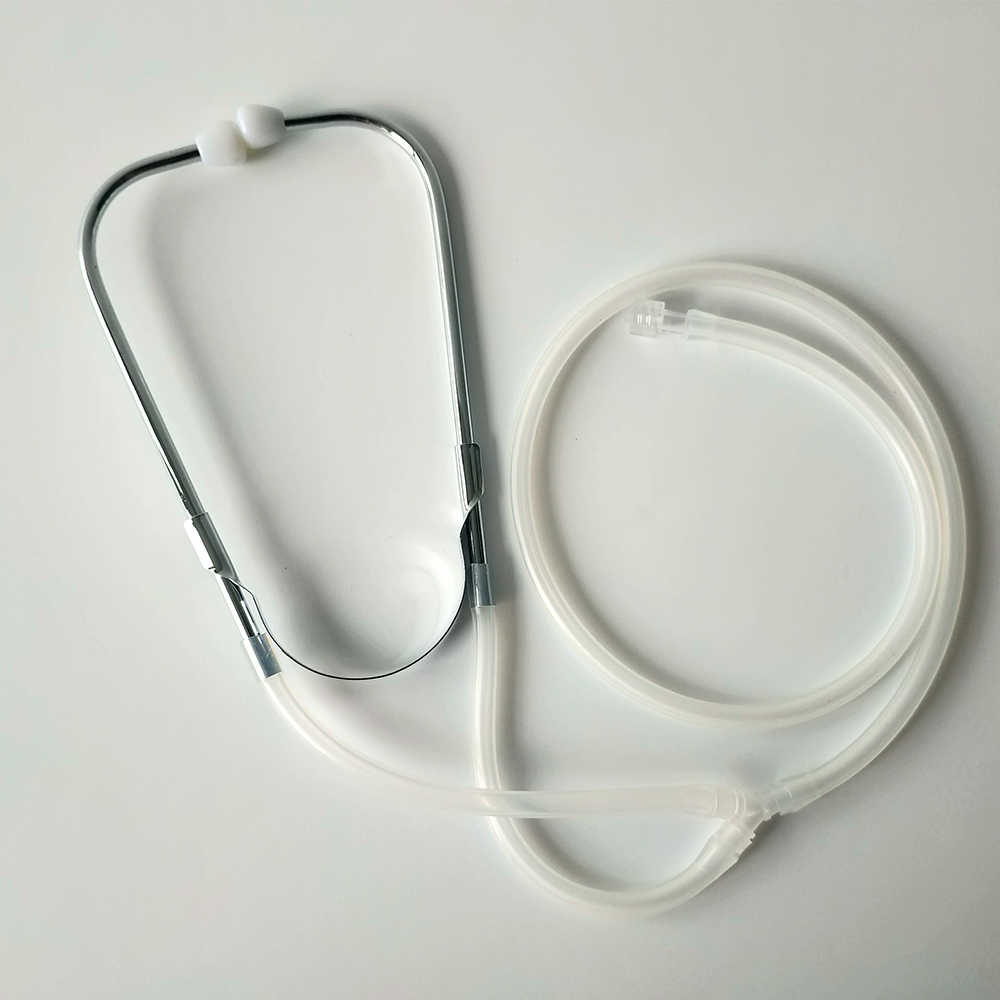 The Ozone Stethoscope is an ozone compatible and resistant earpiece designed to fit comfortably into the ears.  The luer lock connectors allow for simple connection to the 
ozone Generator 
or Ozone Bubbler System for a consistent stream of ozone.  The Ozone Bubbler System is used to humidify the ozone and make the ozone gas more comfortable and effective.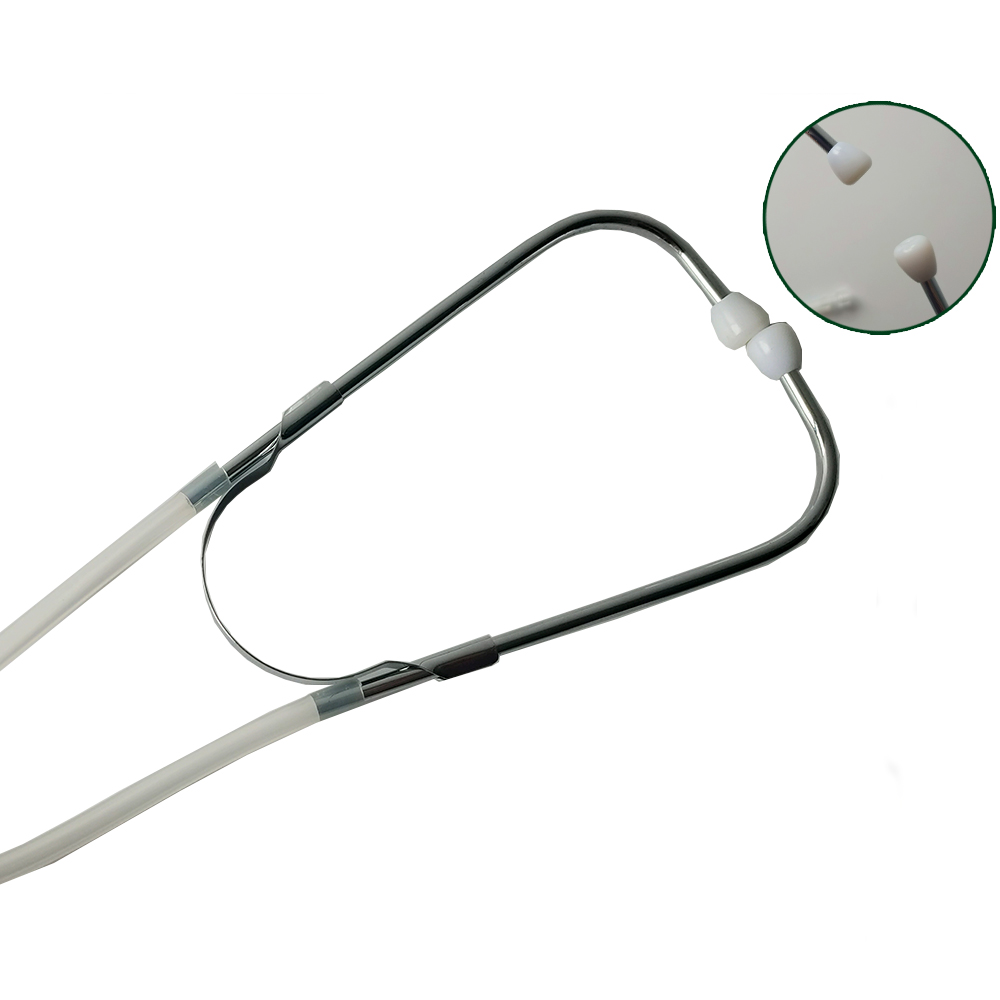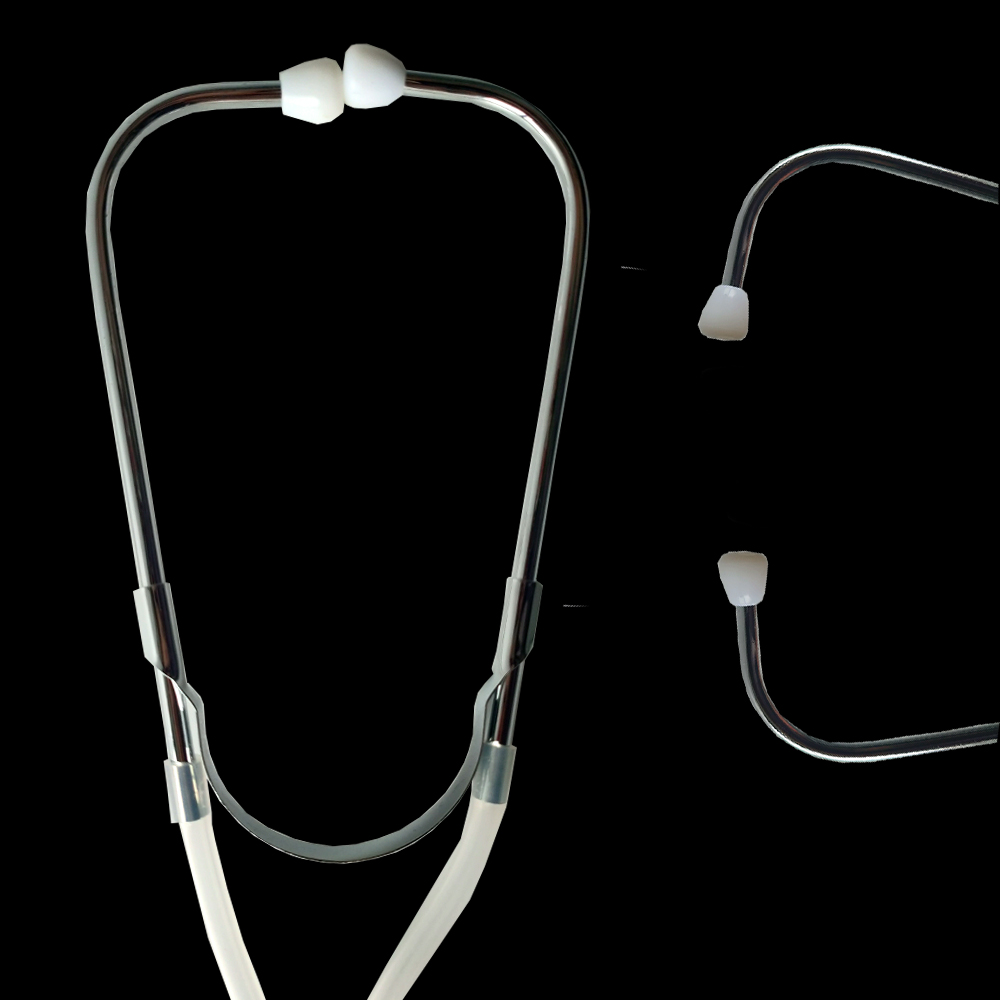 Ozone Stethoscope For Ear Insufflation
What would you get as a full set ozone stethoscope :
specification
Ear hang
1 PC
Silicon tube
1 Meter
PVDF Y connection
1 PC
Male Luer
1 PC
1. maximum ozone contact surface area
2. continuous ozone flow without excess going into the breathing air
3. maximize the ozone absorption and benefits
4. ozone resistance material for safe use