Economic small ozone catalyst/ozone destructor to remove ozone
This catalyst is used to effectively destroy  ozone emitted from various off-gas emissions ,
converting ozone to oxygen since it is a true catalyst it is not consumed during the destruction
of the ozone, so its lifetime is extensive.  Inlet ozone concentration has no bearing on the design of the destruct system with our catalyst.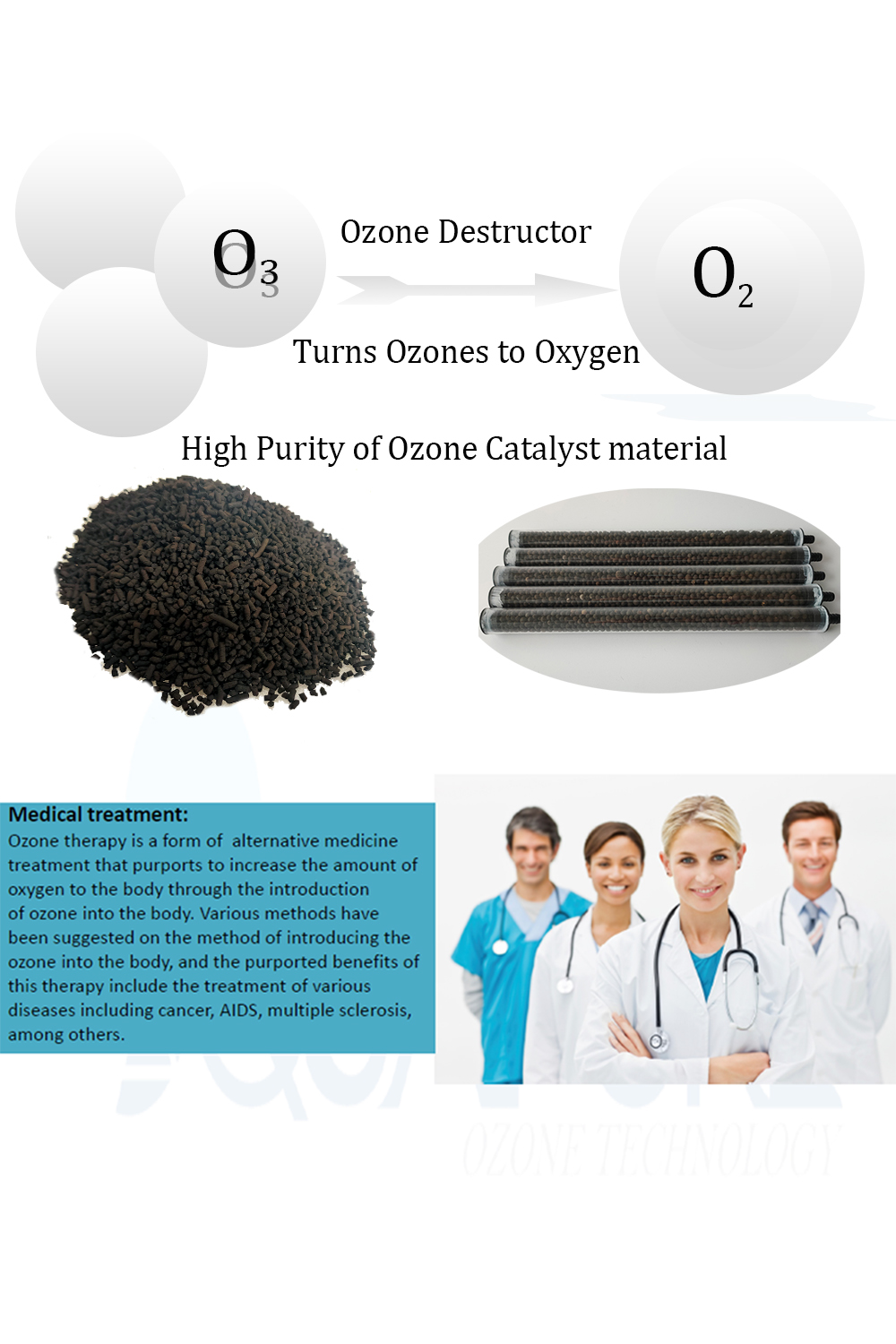 product details
| | |
| --- | --- |
| Application | to remove extra ozone |
| Material | ozone catalytic material |
| Power | no need |
| Connector | Luer lock connector |
| Tube Size | 20*200mm |
| Net weight | 0.1 kg |
| Product Keywords | ozone destruct system |
This smart design Ozone Destructor is made with high purity of ozone catalytic materialsfor ozone therapy applications.
It converts ozone into oxygen rapidly and without emitting any toxic gases, such as carbon monoxide or carbon dioxide.
What's more, it uses the Luer Lock Connector for quick coupling.
This product is ideal to be used with the Ozone Generator (MODEL# APSO0.2-D NP, with Ozone concentration from 8-85mg/L)
1. High purity of catalytic material
2. 
Luer lock connector for easy installation
3. 
Converts ozone into oxygen in high efficiency
4. No need power
5. 
100% ozone resistance material
High quality ozone destructor for ozone therapy applications